4x Winner of Best Voice Lessons and Best Performing Arts Business in Santa Monica, CA from 2014-2017! 
Hello Shiny Ones…
I'm Kimberly! Delighted to meet you! I work with men and women who are wanting to find their voice in singing, speaking, or life. Why? Because through my own vocal journey, and many years of teaching voice to others, I've seen again and again that our own voices are powerful sources of healing, transformation, and just plain fun. Reclaiming our voices means reclaiming so much more. They're a direct line to our power, freedom, and innermost soul essence. Think of this as voice, soul, and life coaching in one ~ a soul-soaring, rejuvenation journey.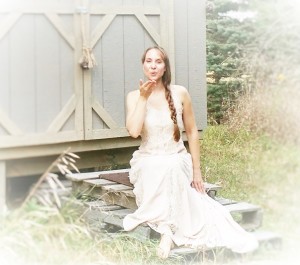 Singing For Your Soul is the voice studio of Kimberly Harrison, M.M., and proud 4x winner of separate awards for Best Voice Lessons and Best Performing Arts Business in Santa Monica, CA for 2014-2017. Kimberly teaches voice and offers sound healing sessions worldwide, both in person and online. Her philosophy is that if you can speak, you can sing, and you will reap SUCH rich rewards along the way. Kimberly is the founder of "Signature Voice Training," in which you truly tap into your authentic voice in speaking, singing, and life. Clients say: "Kimberly is a genius," "Took my voice to a whole new level," "Kimberly saved my voice," and "An amazing, healing sanctuary for the voice." Check out her Yelp Reviews and Testimonials Page  
"This is so much more than singing class. This is life class. It's our exploration of how to interconnect our finite human nature with our infinite spiritual nature, through our voices, and sound, and vibration. It's deep, soulful deliciousness. Like chocolate!"
Janet Rodriguez
Singing Lessons & Voice Coaching For…
Since taking classes with Kimberly, my speaking, singing, and posture are better, and her breathing and meditation exercises have vastly enhanced my life. Kimberly's lessons improve your singing and so much more. I recommend her to anyone looking to improve their voice and themselves.
Laura Denton
Thanks so much Kimberly. Your tips were priceless. Changed my whole perspective of singing. I'm recording today and have so much more control and confidence. Super grateful!
Julien May