Kimberly's voice lessons are rooted in vocal work, but will have a major impact on your "Voice with a capital V" ~ how confidently and happily you are showing up in your life.
You may have heard people say their voice lessons are like therapy. I'm certainly not a therapist, and don't pretend to be. But there is definitely something therapeutic about singing and the journey it takes us on.
Private Voice Lessons Will Address:
Your Personal Vocal Goals
Your Unique Learning Style
Powerful, Fun, & Rejuvenating Vocal Exploration
The Three Main Areas Our Voice Lessons Can Focus Are...
Vocal Technique
Singing & Speaking
Belting for strength & power
Bel Canto for ease & beauty
Understanding chest voice, head voice, & mix
Vocal Health & Anatomy
Vocal Warm-ups
Diction/Pronunciation
Performance for Singing or Speaking

Memorization
Acting For Singers
Musical Interpretation
Performance Anxiety
Expanding Confidence
Developing Stage Presence
Moving Expressively & Convincingly
Mind/Spirit Vocal Work

Unblocking The Voice
Healing Vocal Sounds
Self-Compassion
Life Visioning
Mindfulness
Meditation
Creativity
Focus

The concoction we create in your voice lessons will be aimed at optimizing your healthiest & happiest self-expression!
Step 1: Vocal Strategy Session - FREE Limited Time Offer!
Prior to your first lesson, for a limited time, I'm offering a FREE 30 min Vocal Strategy Session!
Click Here To Claim Yours Now!
*PLEASE NOTE: I'm currently on sabbatical in the woods and teaching almost exclusively via SKYPE.*
Step 2: Voice Lessons
I offer either one-hour or two-hour sessions.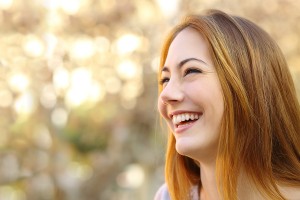 During two-hour sessions, we have more time to combine voice lessons with the healing modalities of visualization, meditation, and/or lifestyle. One-hour sessions allow us to focus more on one or the other.
Two-hour sessions were born because clients and I have often found that one-hour leaves us wanting more. The extra time allows for us to really cover a lot of territory quickly, and to most powerfully weave together voice work with life-enhancing work. But again, it all depends on what you're looking for.
I offer packages of 4 or 8 hours, which you can mix and match as desired.
• two-hour sessions
• one-hour sessions

• a combo of one hour and two-hour sessions
So maybe you want to do all one-hour or all two-hour sessions. Maybe you want to start with two-hours and then do one-hours. It's your choice and we can discuss more in-depth during your consultation!
Ready to get started? Contact Me